The core mission of Implant Evolution is to help educate dentists and advance the field of implant dentistry. The publisher, contributing editors, and designers aspire to provide relevant, accurate and informative presentations regarding many different aspects of implant dentistry.
The ultimate goal of Implant Evolution is to create better implant dentists through well-researched case studies illustrated with high-quality clinical photography and radiography. But Implant Evolution cannot take the place of a credentialed implant education curriculum and does not endorse any specific implant techniques or procedures.
It is imperative that you use sound judgment when applying ideas, techniques, or information gathered from presentations, cases, or reviews found within. Additionally, the contributors strongly encourage all dentists to educate themselves extensively before applying any information observed in this journal.
---
Joseph J. Rogers, DDS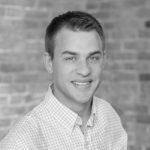 Dr. Joseph Rogers grew up in Hendersonville, Tennessee. He attended the University of Tennessee – Knoxville as an undergrad and earned his doctor of dental surgery at Meharry Medical College. After joining the team at Whitefield Dental in 2018, Dr. Rogers has been an understudy of Dr. Mark Whitefield in implant cases and quickly grasped the necessary skills and knowledge to begin placing implants on his own patients.
Robin Caperton, RDA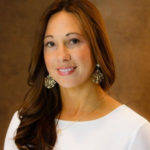 Robin Caperton is a Registered Dental Assistant & Implant/Surgery Coordinator. Robin has been transforming lives and smiles at Whitefield Dental since 2005, and has been involved in the implant side of the clinic as implant coordinator for more than 10 years.
C. Ashley Clayton, DDS, AFAAID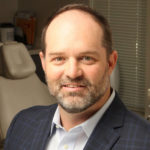 Dr. Ashley Clayton, a graduate of Samford University and the University of Tennessee College of Dentistry, began practicing in Nashville in 2004, and he purchased his own practice in 2007.
After identifying how effective dental implants could be in treating his patients, Dr. Clayton began to pursue advanced training in implant dentistry.
He logged more than 400 hours of implant specific lectures and training to become one of Middle Tennessee's experts in the field. His hard work earned him recognition as an Associate Fellow of the American Academy of Implant Dentistry (AAID) at the 2016 Annual Conference. Dr. Clayton surpassed the required 300 hours of postdoctoral education in the field of implant dentistry. He successfully performed implant cases, and he passed the AAID's examination.
After all the hours of intense study, Dr. Clayton is now one of the select few dentists in the Nashville area who can say they're certified by the AAID.
Dr. Clayton is excited to have extensive knowledge of implant dentistry to provide even better care to his patients going forward.
Meredith S. Clayton, RDH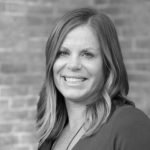 A teacher at heart, Meredith makes your regular cleanings more than routine. Her fun sensibility eases the time in the chair. She's enjoyed growing with her patients over the years and looks forward to each and every visit!
Adam W. Crow, DDS, AFAAID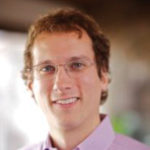 Dr. Adam W. Crow graduated with a B.S. from David Lipscomb University in 2000 and obtained his DDS degree with honors from the University of Tennessee, College of Dentistry in 2004. In order to provide exceptional patient care, he has maintained a dedication to post graduate continuing education in all aspects of dentistry including cosmetic dentistry, single-visit CEREC technology, oral sedation and dental implants.
In recognition to his commitment to excellence in dentistry, Dr. Crow was honored to receive a fellowship in the Academy of General Dentistry. This is an award reserved for dentists who "demonstrate a long-term commitment to going above and beyond continuing education requirements to provide the utmost treatment options and superior patient care". This achievement required over 500 hours of postgraduate coursework, taking over 3 years to complete, and passing an examination process exhibiting proficiency in all aspects of general dentistry.
In addition, Dr. Crow was awarded an associate fellowship by the American Academy of Implant Dentistry for his peer-reviewed achievements specifically in the discipline of implant dentistry. This process required the completion of a yearlong comprehensive dental implant Maxi-course at Augusta University which included over 300 hours of intensive didactic and hands-on surgical implant training. This was followed by the submission of multiple surgical implant cases, treated exclusively by Dr. Crow, to an independent board of implant dentists for review and accreditation. This process took over 5 years to complete and is a distinction achieved by a limited number of implant dentists in the country.
William W. Dube III, MD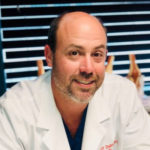 Dr. Scott Dube is a Board Certified Orthopedic Surgeon specializing in joint replacement, sports medicine, and general orthopedic conditions including fractures strains and sprains. His areas of expertise include operative and non-operative treatment of injuries and painful musculoskeletal conditions. His surgical expertise include minimally invasive arthroscopic treatment of shoulder, knee and ankle injuries as well as total joint replacement of the shoulder, knee, and hip. He is also passionate about using cutting edge, non-surgical options such as stem cell injections for relief of chronic pain.
Dr. Dube is a native of Middle Tennessee having grown up in the suburbs of Nashville. He is a graduate of David Lipscomb University and East Tennessee State University School of Medicine. He completed his residency at the University of Louisville. He started his orthopedic practice in his hometown of Hermitage, TN where he continues to practice.
Orthopedic Residency
University of Louisville, Louisville, KY
Medical School
East Tennessee State School of Medicine, Johnson City, TN
Undergraduate
David Lipscomb University, Nashville, TN
Chad O. Edwards, DDS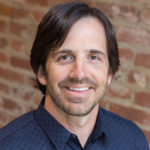 Dr. Edwards was born in Nashville and raised in Franklin. He attended David Lipscomb University and received his B.S. in Microbiology from The University of Memphis in 1995. He then attended the University of Tennessee where he received his D.D.S. in 2001. At UT he was involved in research and student government for which he received the Dean's Leadership Award in 2001.Dr. Edwards is published in The Journal of Biochemistry.
Dr. Edwards is a member of the Nashville Dental Society, the Tennessee Dental Association, the American Dental Association, the Tennessee Academy of Cosmetic Dentistry, the Academy of General Dentistry, the Academy of Clear Aligners, and he is a Fellow in the World Clinical Laser Institute.
Cory Glenn, DDS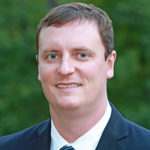 Dr. Cory Glenn is a dentist, speaker, trainer and tech developer. He practiced dentistry for 8 years. During that time, he became known as the "Dental MacGyver" for coming up with creative ways to deliver care more affordably and efficiently. However, in 2015, Dr. Glenn developed APL leukemia and had to go on medical leave for treatment. After a year long battle, he made a near full recovery with exception of ongoing back issues that have kept me from being able to return to clinical practice. Now that he is a "dry fingered" dentist, his focus has entirely shifted to teaching and development in the field of digital dentistry.
Dr. Glenn is the VP of Technology for Blue Sky Bio, a leading implant and software company and speaks extensively on digital dentistry throughout the world. He also operates a training center in my hometown where he teaches other dentists digital workflows and techniques.
Kendra Harper, RDA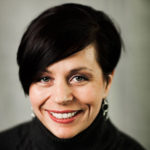 Kendra Harper, a Scottsboro, Alabama native, has worked with Dr. Mark Whitefield for the past 15+ years. Kendra is passionate about educating each patient on how to best utilize their insurance to be more proactive in their treatment. She will be sure your experience is more like spending time with friends than a visit to the dentist.