The core mission of Implant Evolution is to help educate dentists and advance the field of implant dentistry. The publisher, contributing editors, and designers aspire to provide relevant, accurate and informative presentations regarding many different aspects of implant dentistry.
The ultimate goal of Implant Evolution is to create better implant dentists through well-researched case studies illustrated with high-quality clinical photography and radiography. But Implant Evolution cannot take the place of a credentialed implant education curriculum and does not endorse any specific implant techniques or procedures.
It is imperative that you use sound judgment when applying ideas, techniques, or information gathered from presentations, cases, or reviews found within. Additionally, the contributors strongly encourage all dentists to educate themselves extensively before applying any information observed in this journal.
---
Coy M. Boyd, DDS, MS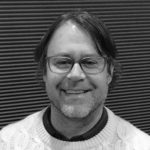 Dr. Boyd practices endodontics in Jonesboro, AR. He completed his residency and masters degree at Boston University Endodontic program in 2011.
Megan Burke, CDT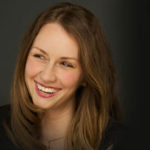 Megan Burke is a Certified Dental Technician and the owner of Lourve Dental Lab located in Agoura Hills, CA. Her expertise is esthetically pleasing porcelain restorations. She has also worked with several AACD accredited dentists on their successful accreditation cases.
Robin Caperton, RDA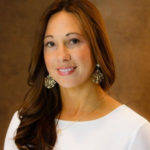 Robin Caperton is a Registered Dental Assistant & Implant/Surgery Coordinator. Robin has been transforming lives and smiles at Whitefield Dental since 2005, and has been involved in the implant side of the clinic as implant coordinator for more than 10 years.
F. Brandon Burger, DDS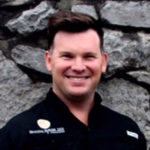 Dr. Brandon Burger graduated from the University of Tennessee in Knoxville, Tennessee, and then graduated from dental school from the University of Tennessee Health Science Center in 2005. Since graduating, Dr. Burger has worked hard to remain current with the latest dental practices, becoming certified in administering BOTOX® and becoming a member of the American Dental Association (ADA), American Academy of Facial Esthetics (AAFE), and Tennessee Dental Association (TDA). Dr. Burger strives to use his dental experience to care for the health of his community.
William J. Carter, DDS, M.S.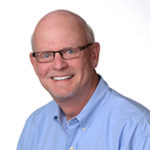 Dr. William J. Carter has been practicing Periodontics for over 35 years. He graduated with his Doctorate of Dental Surgery from the University of Missouri School of Dentistry and completed a residency program in periodontics at Walter Reed Army Medical Center.
Dr. Carter began his dental career with the U.S. Military. He served in the Dental Corps from 1972 to 1981, earning Commendations and the Meritorious Service Medal in 1981. Presently, he serves in the United States Army Reserve and is proud to serve the Hermitage community in private practice.
Dr. Carter works to continually remain at the forefront of his field. He completes far more than the required hours of Continued Education each year, actively host lectures at dental societies, and holds office in local periodontal associations. He is currently located at the Summit Medical Center. His commitment to periodontology and implant dentistry, and to your wellbeing, allow him to provide the highest quality of care.
His memberships to local and national associations include:
Tennessee Society of Periodontists –

Former

President
Music City Dental Study Club – Former President
American Academy of Periodontology Lifetime Member
American Dental Association
American Academy of Oral Medicine
American Society of Osseointegration
International Congress of Oral Implantology
Tennessee Dental Association
Nashville Dental Association

Current President of Summit

Dental Study Club
C. Ashley Clayton, DDS, AFAAID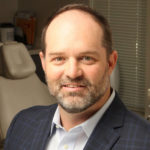 Dr. Ashley Clayton, a graduate of Samford University and the University of Tennessee College of Dentistry, began practicing in Nashville in 2004, and he purchased his own practice in 2007.
After identifying how effective dental implants could be in treating his patients, Dr. Clayton began to pursue advanced training in implant dentistry.
He logged more than 400 hours of implant specific lectures and training to become one of Middle Tennessee's experts in the field. His hard work earned him recognition as an Associate Fellow of the American Academy of Implant Dentistry (AAID) at the 2016 Annual Conference. Dr. Clayton surpassed the required 300 hours of postdoctoral education in the field of implant dentistry. He successfully performed implant cases, and he passed the AAID's examination.
After all the hours of intense study, Dr. Clayton is now one of the select few dentists in the Nashville area who can say they're certified by the AAID.
Dr. Clayton is excited to have extensive knowledge of implant dentistry to provide even better care to his patients going forward.
Meredith S. Clayton, RDH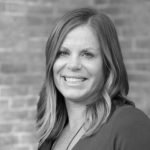 A teacher at heart, Meredith makes your regular cleanings more than routine. Her fun sensibility eases the time in the chair. She's enjoyed growing with her patients over the years and looks forward to each and every visit!
Adam W. Crow, DDS, AFAAID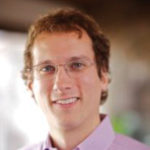 Dr. Adam W. Crow graduated with a B.S. from David Lipscomb University in 2000 and obtained his DDS degree with honors from the University of Tennessee, College of Dentistry in 2004. In order to provide exceptional patient care, he has maintained a dedication to post graduate continuing education in all aspects of dentistry including cosmetic dentistry, single-visit CEREC technology, oral sedation and dental implants.
In recognition to his commitment to excellence in dentistry, Dr. Crow was honored to receive a fellowship in the Academy of General Dentistry. This is an award reserved for dentists who "demonstrate a long-term commitment to going above and beyond continuing education requirements to provide the utmost treatment options and superior patient care". This achievement required over 500 hours of postgraduate coursework, taking over 3 years to complete, and passing an examination process exhibiting proficiency in all aspects of general dentistry.
In addition, Dr. Crow was awarded an associate fellowship by the American Academy of Implant Dentistry for his peer-reviewed achievements specifically in the discipline of implant dentistry. This process required the completion of a yearlong comprehensive dental implant Maxi-course at Augusta University which included over 300 hours of intensive didactic and hands-on surgical implant training. This was followed by the submission of multiple surgical implant cases, treated exclusively by Dr. Crow, to an independent board of implant dentists for review and accreditation. This process took over 5 years to complete and is a distinction achieved by a limited number of implant dentists in the country.
William W. Dube III, MD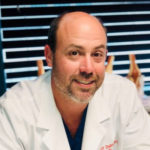 Dr. Scott Dube is a Board Certified Orthopedic Surgeon specializing in joint replacement, sports medicine, and general orthopedic conditions including fractures strains and sprains. His areas of expertise include operative and non-operative treatment of injuries and painful musculoskeletal conditions. His surgical expertise include minimally invasive arthroscopic treatment of shoulder, knee and ankle injuries as well as total joint replacement of the shoulder, knee, and hip. He is also passionate about using cutting edge, non-surgical options such as stem cell injections for relief of chronic pain.
Dr. Dube is a native of Middle Tennessee having grown up in the suburbs of Nashville. He is a graduate of David Lipscomb University and East Tennessee State University School of Medicine. He completed his residency at the University of Louisville. He started his orthopedic practice in his hometown of Hermitage, TN where he continues to practice.
Orthopedic Residency
University of Louisville, Louisville, KY
Medical School
East Tennessee State School of Medicine, Johnson City, TN
Undergraduate
David Lipscomb University, Nashville, TN
Chad O. Edwards, DDS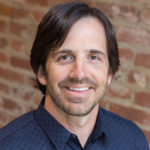 Dr. Edwards was born in Nashville and raised in Franklin. He attended David Lipscomb University and received his B.S. in Microbiology from The University of Memphis in 1995. He then attended the University of Tennessee where he received his D.D.S. in 2001. At UT he was involved in research and student government for which he received the Dean's Leadership Award in 2001.Dr. Edwards is published in The Journal of Biochemistry.
Dr. Edwards is a member of the Nashville Dental Society, the Tennessee Dental Association, the American Dental Association, the Tennessee Academy of Cosmetic Dentistry, the Academy of General Dentistry, the Academy of Clear Aligners, and he is a Fellow in the World Clinical Laser Institute.
Cory Glenn, DDS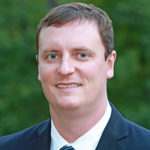 Dr. Cory Glenn is a dentist, speaker, trainer and tech developer. He practiced dentistry for 8 years. During that time, he became known as the "Dental MacGyver" for coming up with creative ways to deliver care more affordably and efficiently. However, in 2015, Dr. Glenn developed APL leukemia and had to go on medical leave for treatment. After a year long battle, he made a near full recovery with exception of ongoing back issues that have kept me from being able to return to clinical practice. Now that he is a "dry fingered" dentist, his focus has entirely shifted to teaching and development in the field of digital dentistry.
Dr. Glenn is the VP of Technology for Blue Sky Bio, a leading implant and software company and speaks extensively on digital dentistry throughout the world. He also operates a training center in my hometown where he teaches other dentists digital workflows and techniques.
Marshall Hanson, DDS, FAAACD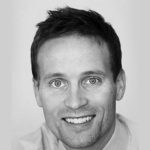 Dr. Hanson graduated with Honors from the University of the Pacific Aurthur A. Dugoni School of Dentistry (UOP) in 2007, and is currently working at Draper Smiles in Draper, Utah.
Dr. Hanson enjoys the art and science of clinical dentistry. He recently became an Accredited Fellow within the AACD to become the 69th dentist worldwide to earn this accomplishment
Ever seeking further learning and progress, he continually works to improve his clinical and artistic skills as a dentist, completing much if his own dental lab work for his patients.
Kendra Harper, RDA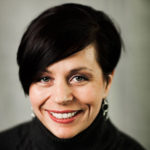 Kendra Harper, a Scottsboro, Alabama native, has worked with Dr. Mark Whitefield for the past 15+ years. Kendra is passionate about educating each patient on how to best utilize their insurance to be more proactive in their treatment. She will be sure your experience is more like spending time with friends than a visit to the dentist.
John M. Johnson, DDS, OMFS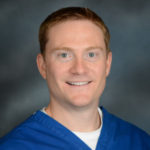 An Arkansas native, Dr. Johnson grew up in Searcy. He holds a Bachelor of Science from the University of Arkansas-Fayetteville, and obtained his Doctorate of Dental Surgery from the University of Tennessee Health Science Center. After graduating from dental school, Dr. Johnson was accepted to the Oral and Maxillofacial Surgery Program at the University of Texas Medical Branch-Galveston. He is the recipient of the Governor's Award for Outstand All-Around Dental Student and the Silver Scalpel Award for excellence in surgery.
Dr. Johnson, a current diplomate of the Board of Oral and Maxillofacial Surgeons, practices the full scope of Oral and Maxillofacial Surgery with a clinical emphasis on dental implants, facial trauma, oral pathology, and wisdom teeth removal with deep sedation/general anesthesia. As a practicing Oral and Maxillofacial Surgeon, he is a member of the American Association of Oral and Maxillofacial Surgeons, the American Dental Association, the Arkansas State Dental Association (ASDA), and the Central District Dental Society. He is also active with the ASDA New Dentist Committee.
B. Jody Jones, DDS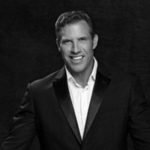 Dr. Jones is a graduate of Vanderbilt University in Nashville, Tennessee, and earned a Doctor of Dental Surgery degree from the University of Tennessee in Memphis. He is a member of the American Academy of Cosmetic Dentistry, American Dental Association, Tennessee Dental Association, Academy of General Dentistry, and Academy for Sports Dentistry. Dr. Jones is licensed in three states: Tennessee, California, and Georgia.
Trusted for his creative design and committed to both the function and aesthetics of your smile, Jody Jones, DDS, provides a range of sought-after general and cosmetic dentistry services at his practice in Nashville, Tennessee. He's earned the title of #1 in Nashville for Cosmetic Dentistry and provides a unique, luxury environment for patients who want his famous "Hollywood Smile" or other services.
Samuel Lee, DDS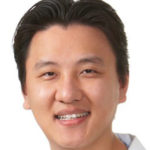 Dr. Samuel Lee is a native of Fort Worth, TX, attending Eastern Hills High School and then Texas Wesleyan University. He graduated from the University of Osteopathic Medicine and Health Sciences in 1994 and completed his residency in Family Practice here in Fort Worth in 1997.
Dr. Lee has been in private practice since 2000 and enjoys encouraging his patients to take control of their health and education them on how to improve their quality of life.
Dr. Lee and his staff have been involved in the Hispanic community for over 20 years including mission trips to Mexico and Central America.
William M. Locante, DDS, FAAID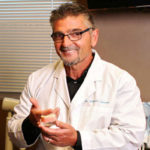 Dr. Bill Locante is a world-renowned implant dentist with a primary practice in Dental Implantology. After graduating from Marquette University School of Dentistry with a degree in Dental Surgery, he promptly developed an interest in the promising field of dental implants.
"Advances in implant science were really just beginning, and I was captivated with the real solutions they provided to my patients. This is an area of practice where one can greatly improve the quality of a persons life." – Dr. Locante
Practicing the Art and Science of Dental Implantology for nearly 30 years, Dr. Locante has placed well over 20,000 implants in his career, and is widely known as a leader in the field.
Lecturing nationally and internationally at University levels and beyond, Dr. Locante has taught hundreds of Dentists and Dental Surgeons world-wide in the Art and Science of Dental Implants.
While donating his time to the University of Tennessee School of Dentistry, Dr. Locante also maintains a full-time practice in Nashville. He teaches as an Assistant Clinical Professor in the Departments of Graduate Periodontics and Restorative Dentistry.
Dr. Locante's experience, skill, knowledge and passion for Dental Implantology has led him to be involved in the research and design of dental implants – both metallic and non-metallic (ceramic) – as well as bone cell and bone bioprotiens and healing mechanisms.
In addition to being Board Certified by the American Board of Oral Implantology, Dr. Locante is also an Honored Fellow in the American Academy of Implant Dentistry and a Diplomat in the International Congress of Oral Implantology. He has also participated as an examiner for these organizations as well.
Dr. Locante has sat on Advisory Boards and is a opinion leader for multiple implant companies. He has developed and modified particular surgical procedures that have led to surgical patents and techniques that are used today world-wide, resulting in simplified and more predictable treatments for patients.
As contributing author to several text books in the Art and Science of Dental Implants, Dr. Locante also has numerous publications in peer reviewed journals.
With Dr. Locante's skill, knowledge and experience, you can again smile with confidence.
Andrew R. Lunn, DDS, AFAAID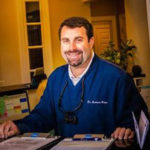 Dr. Andrew Lunn practices general dentistry with an interest on cosmetic dentistry, oral and conscious sedation, dental implants, and hospital dentistry. He graduated from University of Tennessee Health Sciences Center in 1995 with a degree in Doctor of Dental Surgery. From 1995 to 1996, Dr. Lunn completed a one year special residency in hospital dentistry at the University of Mississippi Medical Center in Jackson, Mississippi. Dr. Lunn has also completed mini-residency programs for Conscious (IV) Sedation from Dr. Dan Becker at the Sinclair Community College in Dayton, OH and Maxi Implant program from the Medical College of Georgia in Augusta, GA.
At the American Academy of Implant Dentistry's 2005 Annual Meeting, Dr. Lunn was recognized as an Associate Fellow of the Academy. He is one of 496 dentists nationally who hold this distinguished membership. To qualify Dr. Lunn completed over 300 hours of implant dentistry training, an extensive written examination, and passed an oral exam, which was conducted by an expert panel of implant dentists. The examination process measured Dr. Lunn's clinical proficiency in surgical and prosthetic dental implant technique.
Justin E. Morgan, MD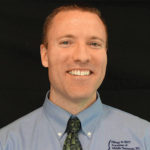 Dr. Justin E. Morgan grew up in western Kentucky and graduated from Marshall County High School where he played soccer. He attended Lipscomb University in Nashville and then graduated from the University of Louisville School of Medicine. He completed his surgical internship and training in Otolaryngology/Head and Neck Surgery at the University of Arkansas for Medical Sciences in Little Rock, Arkansas. He is Board Certified by the American Board of Otolaryngology and is a Fellow of the American Academy of Otolaryngic Allergy.
Prior to moving back to Tennessee to join Allergy & ENT Associates of Middle Tennessee in 2009, he served for 4 years in the Air Force while stationed at the Air Force Academy in Colorado Springs, Colorado. One of the highlights of his time in the military was a deployment to Afghanistan supporting the soldiers involved in Operation Enduring Freedom.
He thoroughly enjoys his time with his wife Kelly and his girls Kelsey and Maggie. When not working he participates in church, physical fitness, hunting and reading.
Thomas W. Nabors III, DDS, AAACD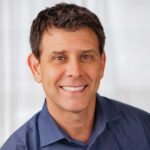 Dr. Nabors is a Mississippi native and grew up in a car family. His grandfather owned and operated Nabors Motor Company, the local Ford dealer in Columbus, MS. Dr. Nabors dad was a dentist in the Navy and private practice for over 40 years. Dr. Nabors, Sr. still lectures and does research in salivary diagnostics and the importance of oral bacteria and its role in the health of the body. Dr. Nabors wife, Lesley, is from Dickson, TN. They have three kids. Wright, the oldest, is at the University of Tennessee, Knoxville. Brett is 19, Sophie is 16 and they all are avid sports fans. Dr. Nabors favorite thing is spending time with his family. However, when he does have some time off, he spends it at his "shop in the woods" down in Fairview, TN. He restored an old building and uses it to restore and work on vintage Ford cars. Although, he graduated from the University Of Tennessee College Of Dentistry and has a son at the University of Tennessee.
Andrew Peterson, DMD, MS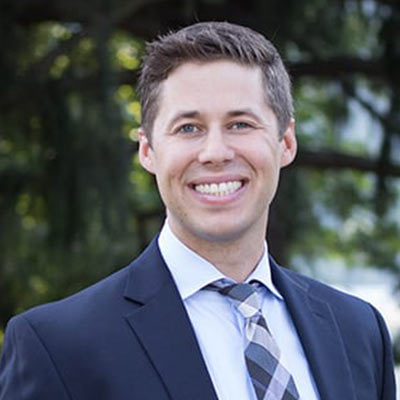 Dr. Andrew Peterson received his Bachelor of arts from Carroll College in 2009. Subsequently, Dr. Peterson received his DMD and MS degrees from Oregon Health & Science University in 2013 and 2017, respectively. Dr. Peterson maintained a private practice in Lake Oswego and a traveling periodontist model in the greater Portland area from 2017 to 2019. Pending family circumstances, Dr. Peterson, with his wife, Dr. Vanessa Peterson, recently relocated to Southern California near Upland, California. Dr. Peterson enjoys lecturing and teaching and is affiliated with Loma Linda Periodontics Department as an adjunct assistant professor.
Aaron Pryor, DDS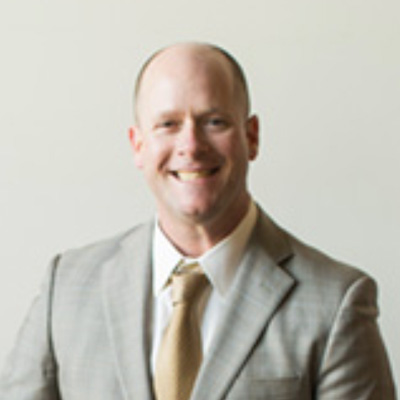 Dr. Aaron Pryor is a native of Lebanon, Tennessee, where his state-of-the-art office is located. He proudly serves Lebanon, Mt. Juliet, and Watertown Tennessee. Dr. Pryor is a graduate of Lebanon High School and Cumberland University. He graduated first in his class at Meharry Medical College, School of Dentistry. Upon graduating from dental school, Dr. Pryor served as a dentist in the United States Air Force where he earned more than 500 hours of continuing dental education. Dr. Pryor completed Advanced Education in General Dentistry at Eglin Air Force Base in 2002 where he was trained in all aspects of general dentistry and sedation techniques. He is currently using a CAD/CAM CEREC machine which allows him to complete most restorative dental procedures the same day. He is a member of the Dental Organization for Conscious Sedation, AAFE, the Academy of General Dentistry (AGD), and ADA.
Dwight Rickert, CDT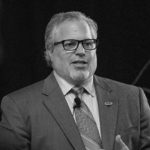 Dwight Rickert, CDT is a 4th generation dental technician with over 35 years of laboratory experience, Dwight earned the prestigious award of Accreditation in the American Academy of Cosmetic Dentistry (AACD) in 2006 and in 2016 earned the status of Accredited Fellow, the AACD's highest honor. He served as president of the AACD from 2018-2019.
Joseph J. Rogers, DDS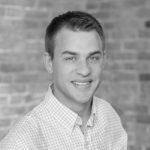 Dr. Joseph Rogers grew up in Hendersonville, Tennessee. He attended the University of Tennessee – Knoxville as an undergrad and earned his doctor of dental surgery at Meharry Medical College. After joining the team at Whitefield Dental in 2018, Dr. Rogers has been an understudy of Dr. Mark Whitefield in implant cases and quickly grasped the necessary skills and knowledge to begin placing implants on his own patients.
Gregory F. Ryan, PhD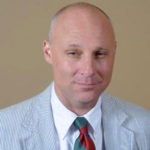 Dr. Ryan teaches International Relations and Comparative Politics classes. He has been at Union since 2010. He is a Nashville native and received his B.A. from Lipscomb University and M.A. from the University of Alabama. After teaching English for a year in Beijing, he entered the doctoral program in Political Science at the University of Tennessee in 1998 and received his Ph.D. in 2003. Upon completing his doctoral studies, Ryan joined the navy, serving first in Japan and then aboard an amphibious assault ship based in San Diego. Since coming to Union, Ryan has sought to draw on his 'practical experience' in international relations to assist students in learning about the real world outcomes of international politics. He especially enjoys teaching the Politics of Asia, Politics of Islam, and International Relations & Film courses.
W. Johnston Rowe, Jr., DDS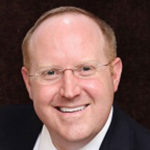 Dr. Rowe has a natural artistic bent and graduated with a degree in Studio Art before going to dental school. He applies his artistic skills for the benefit of his patients, who come to him from all over northeastern Arkansas and neighboring states. Additionally, Dr. Rowe has extensive training in cosmetic dentistry, having studied with the Hornbrook Group and with the American Academy of Cosmetic Dentistry. He is accredited with the AACD, meaning that his work has passed close scrutiny and that he has demonstrated the highest level of artistry and technical excellence in cosmetic dentistry. We have examined photographs of his work, and he creates beautiful smiles. The readers of The Jonesboro Sun voted him the best dentist in Jonesboro. He is also certified in Invisalign® invisible braces.
Lauren Shanard, DDS, AAACD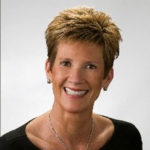 Dr. Lauren J. Shanard is a dentist proudly serving residents in and around the Burlington area and greater New York. With over 20 years of experience, Dr. Shanard has a passion for creating beautiful and healthy smiles using her skills in both artistry and advanced dentistry techniques. Her goal when treating patients at Contemporary Dental Arts is to create results that restore both the functionality and aesthetic appeal of their smiles. People travel from throughout Vermont to Dr. Shanard's practice in search of cosmetic, restorative, and general dentistry procedures. With accreditation from the American Academy of Cosmetic Dentistry, Dr. Shanard is able to skillfully provide enhanced outcomes for her patients. Dr. Shanard is also the only accredited Cosmetic Dentist in the state of Vermont.
Stephen M. Speck, DDS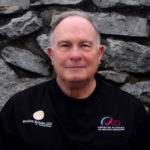 Dr. Speck was born and raised in Tullahoma, Tennessee, with stops at Lipscomb University, the United States Marine Corps, Memphis State University, University of Tennessee Dental College, and Harvard Post Graduate in Dental Implantology. He has practiced dentistry for 38 years in Hermitage, Tennessee, and is a lifetime member of the American Dental Association, American Academy of Implant Dentistry, and the Tennessee Dental Association.
Dr. Speck is married to Priscilla Jean Gooch of Memphis, and they have three children and nine grandchildren. He is the co-founder of the Amicus Medical and Dental clinic in Tegucigalpa, Honduras, and is a retired basketball official.
M. Jayson Tabor, DDS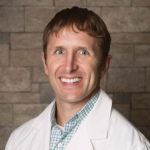 Dr. Tabor has completed more than 1,000 hours of continuing education that has focused on oral surgery and implant dentistry, adult short-term orthodontics, cosmetic dentistry, complex dental rehabilitation, laser dentistry, minimally invasive dentistry, and cone beam (CT scan) treatment planning. Because of such comprehensive education, his patients are able to receive a high level of complete, comprehensive dental care, ranging from basic cleanings to complete bite rehabilitations.
Dr. Tabor has studied at some of the country's most highly regarded institutions, such as the Misch International Implant Institute, Kois Center, Hornbrook Group, Center for Aesthetic Dentistry, Dawson Academy, and Spear Education.
Dennis J. Wells, DDS, AAACD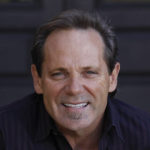 Invention and development of DURAthin veneers and Micro-thin veneers – the no-drill dental veneers that preserve more of the natural teeth
Chosen dentist of many entertainers, community leaders, and others in the public eye
American Academy of Cosmetic Dentistry accredited since 1994
Member of the American Academy of Cosmetic Dentistry accreditation review board
High visibility – Extreme Makeover, Learning Channel, Wellness Hour
Lectures on the subject of cosmetic dentistry
Instructor for other dentists though seminars and hands-on programs (PAC-live, DURAthin Live)
Has written several articles published in dental publications on the subjects of smile design, emulating natural beauty, and conservative dental procedures
Over 30 years experience focused on cosmetic smile design
Trent D. Watrous, CPA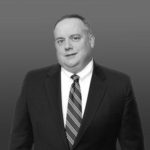 Trent Watrous leads the Dental Services Practice at WSW CPAs. His experiences as a tax preparer, auditor, expert witness, forensic accountant and trusted advisor prepared him for the challenges of today's business climate. Trent serves dental clients in roles which range from oversight of transitions to new entity startups to growth management within dental practices. He also assists clients with determining incentive plans, changing compensation methods, obtaining loans or purchasing equipment.
Quinton Whipple, CDT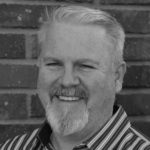 Quinton Whipple Owner and technician of Phoenician Dental Studio, has attended hundreds of hours worth of the most challenging CE available to help clients find solutions for the most challenging cases. Specializing in producing the most beautiful smiles, custom designed and built for each individual patient, Whipple and his team produce cases with both traditional and intra-oral scanner impressions using porcelain and zirconia.