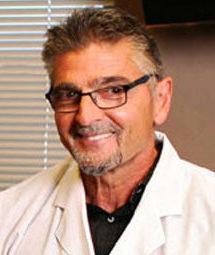 William M Locante, DDS
Nashville Dental Implant Center
317 Seven Springs Way
STE 204
Brentwood
,
TN
37027
About William M Locante
Dr. Bill Locante is a world-renowned implant dentist with a primary practice in Dental Implantology. After graduating from Marquette University School of Dentistry with a degree in Dental Surgery, he promptly developed an interest in the promising field of dental implants.
"Advances in implant science were really just beginning, and I was captivated with the real solutions they provided to my patients. This is an area of practice where one can greatly improve the quality of a persons life." – Dr. Locante
Practicing the Art and Science of Dental Implantology for nearly 30 years, Dr. Locante has placed well over 20,000 implants in his career and is widely known as a leader in the field.
Credentials
Education
Marqutte University School of Dentistry
Associations
ABOI
AAID
ICOI
Dental Implant Procedures by Dr Locante
Financial Options for Dental Procedures
Insurances Accepted
It depends on the insurance company and the type of coverage. Almost every policy is different. Sometimes medical insurance will help patients with the cost of dental implant treatment. This area is one we are very familiar with, and we can help you with the determination of your insurance benefits as well as the new patient registration process.
Payments Accepted
Contact us at 615.560.9549 to review our financing options.
Frequently Asked Questions
What practice does Dr. Locante work with?
Dr. Locante works with Nashville Dental Implant Center.
What are common reasons for dental patients to see Dr Locante?
Dr Locante frequently sees patients for Dental Implants

,

Single Posterior Implant

,

Front Tooth Implant

,

Same Day Implants

,

Full Mouth Implants

,

Tooth Extractions

,

Bone Grafting

,

Sinus Lift

,

Ridge Augmentation

,

Ridge Expansion

,

Socket Preservation

,

Dental Crowns

,

Screw Retained Crowns

,

Cemented Crowns

,

Dental Bridges

,

Dentures

,

Overdentures

,

Partial Dentures

,

.
What languages does Dr. Locante speak?
Dr. Locante speaks English .