Total Implant Market Disruption
Uber. Warby-Parker. Zillow.com The Minute Clinic.
Everyone knows these companies and what makes them special. These companies have totally disrupted their markets and their meteoric success stories are utterly amazing! In fact, WE are their quintessential customers and probably have plans to use them again and again in the future. Why? Because we like what they give us and their products make our lives significantly easier. Their delivery methods are incredibly efficient and their complete focus is to make it simple for anyone to purchase their products or services. It's no wonder these companies are all worth billions and billions and billions of dollars.
All of these companies became successful by completely destroying the common business philosophies of their existing competitors. This does not mean that other companies aren't successful, it simply means that there are still massive business opportunities to be captured, if someone was just flexible enough to go an alternative route. The "Low Hanging Fruit" might not be as plentiful, but that doesn't mean that there is not other business to be created or huge market shares to be captured.
5 Characteristics of Disruptive Companies:
They are rule breakers. It's actually changing the world. They are not scared of ruffling feathers in the industry.
Opening the market to anyone and everyone. By dismantling historical barriers that kill customer purchases, these companies have created more avenues for more business.
They created their own markets. Why fight for existing market shares like everyone else when a completely new market can be created?
Empower the customer through immediate, streamlined business transactions. Put the power in the client's hands by taking advantage of the internet and mobile devices.
Create new competition and significantly better value. This lowers prices for the everyday consumer.
Uber, The Rule Breaker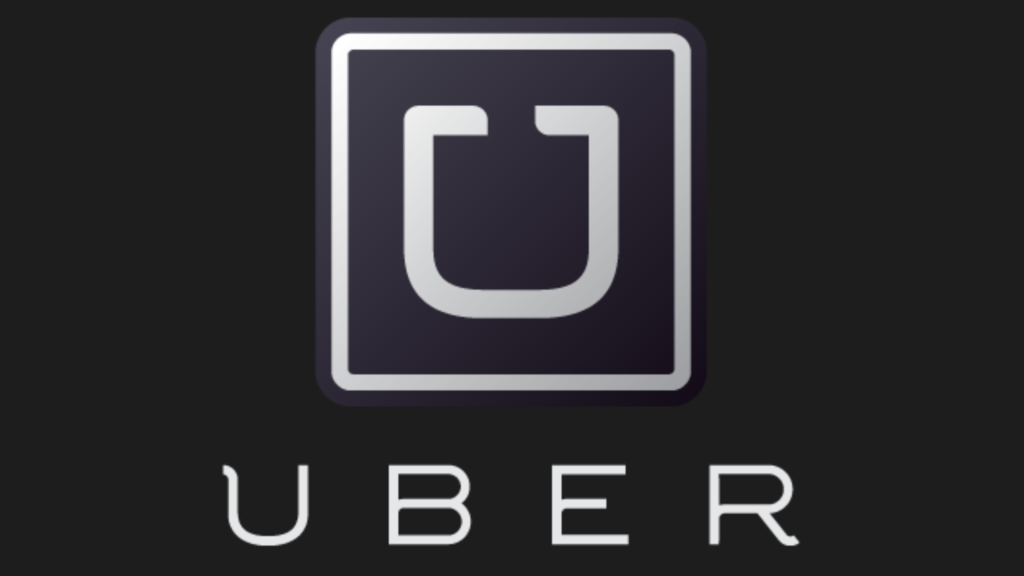 Everyone knows Uber. By using unconventional thinking and cutting edge technology, their business model has completely upended the transportation system for all of the U.S. With the Uber app, anyone, anywhere can arrange reliable transportation immediately at a competitive price point. Obviously, taxi cab services are now facing stiffer competition, but the real winner is anyone who needs to get from point A to point B.
Warby-Parker, A Better Value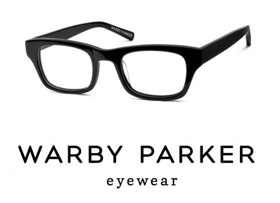 This company made purchasing stylish eyeglasses a snap by recognizing the opportunity and totally destroying all of the roadblocks associated with purchasing eyeglasses. By seeing the opportunity to sell and deliver high quality eyeglasses over the internet, they have created a brand new market that didn't exist previously.
Amazon, Price Transparency

We all know and buy stuff on Amazon. Their specialties are massive inventory and complete price transparency. No longer do we have to travel to the mall and hopefully find that coat we want. Now, from the convenience of our living room sofa, a buyer can not only find that coat, they can select different colors, sizes, and prices to make the best decision and save tons of cash.
Zillow.com, DIY Research and Education

What to find out how much the neighbor's house is worth? Zillow.com lets anyone get a good idea on home values, no matter where the property is located. Maps, comparable sales, rentals, and all current local real estate market happenings are all available at the click of a computer button. Comparatively speaking, the classic scenario where a person relies completely on the real estate agent for any information is a thing of the past. Now, people can self-educate themselves by using Google, YouTube, and many other forms of internet social media to find out pretty much anything they want about real estate.
The Minute Clinic, Convenience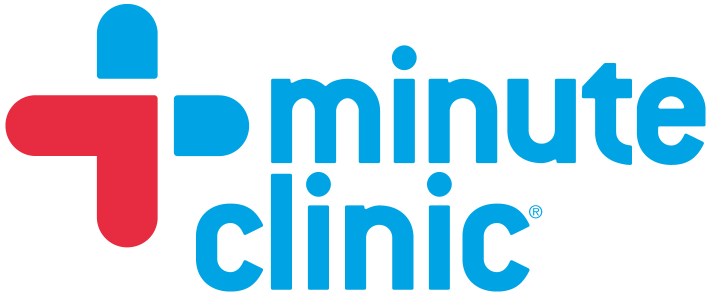 Based in CVS pharmacies, these small medical clinics are addressing a huge unmet need in the personal healthcare market. Their focus is immediate medical care for smaller non-emergency issues, such as ear infections, school exams, colds, and flu shots. Inconvenient appointments, expensive ER costs, and time constraints are just some of the barriers that the Minute Clinic concept has torn down on the way to making personal healthcare more convenient and affordable for everyone.
Dentistry is NOT disruptive.
In fact, the typical dentist is the complete opposite of these companies. Dentists typically use plain, conservative, simplistic, and outdated ideas for the majority of their business decisions, yet they expect extraordinary results. Rarely does a dentist venture outside of the norm to create unique business plans or strategies. No longer is a nice website sufficient enough to convey the complete message or marketing plan. Direct mailers and billboards can work, but does this really constitute a complete, modern, and effective marketing plan? Nowadays, a dentist must have unique skills and services that set them apart from every other dentist offering, cosmetics, sedation dentistry, Saturday appointments , etc.
How many patients heard these excuses today?
"We do implants, but we don't actually place implants. You have to go see the surgeon for that part."
"It will take about 6-7 appointments total."
"I can't tell you the total cost, but probably between 4-5K. Insurance usually doesn't cover it."
How many of those patients just gave up on getting dental implants? According to research numbers, probably thousands, just today. Fewer than 10% of general dentists in the US consistently place implants, yet over 90% restore implants.
Historically, the vast majority of general dentists refer out even basic implant cases and because of this dynamic, millions of implant treatments are never even started. Patients become fearful, unhappy about having to go to another office, and often get a good dose of "sticker shock." Many times, these hurdles prevent patients from pursuing implants and greatly limit overall patient acceptance. If the US has the best treatments modern dentistry has to offer, then what prevents more implant treatments from being done?
Fear, Lack of Knowledge, Costs.
These are the biggest reasons dentists don't place implants. And it's all on us, the dentists, not on the patients. We drop the ball over and over again. Patient acceptance is right there, waiting, yet we, their dentists, can't deliver. We pawn them off to specialists and pray that they return for the final crown. We talk a big game, but realistically, we can't deliver anything unless they jump through several hoops first. Sounds a lot like the politicians in Washington, right?
5 ways the dental implant market is being disrupted:
More dentists (specifically general dentists) branching out into placing implants. The number of general dentists taking live surgical implant education courses and beginning to place their own implants is increasing dramatically.
More implant companies creating better values, making implants more affordable for everyone. Companies like Implant Direct and Blue Sky Bio now offer dentists much more affordable implant systems without sacrificing quality or success rates. Simplification of systems is key.
More implant education and training available for practicing dentists. AAID, Maxicourses, AACD, The Misch Institute, and DentalXP are just some of the examples of excellent implant training courses that are easily available to practicing dentists.
Customers (patients) self educating themselves about dental implants. Google, YouTube, RealSelf.com, Facebook, DoctorOogle, and Instagram are just a few of the online venues that patients can readily access on their own to find any information they desire about dental implants and the results they are looking for.
Practitioners taking advantage of existing insurance benefits. Most dentists are surprised to learn that most insurance policies, even PPO's, now have significant dental implant benefits for both the surgical and restorative phases. With just a little bit of research, it is certain that every dentist can find hundreds of thousands of dollars worth of implant procedures just sitting in their charts, waiting to be done tomorrow!
"Evidence-based research also holds great promise for developing streamline protocols that will make implants affordable for a greater number of prospective patients."

AAID Website 2015
10 Million Dental Implants
According to the ADA, approximately 5 million implants were placed in 2019. That number is double what it was just a few years ago and the upward trend seems to be growing exponentially. This trend illustrates that the number could easily double again in the next few years. Imagine how many more patients could have life changing implants and restorations if only a few more dentists stepped outside their comfort zones and started offering complete surgical and restorative implant treatments. The field of implant dentistry is evolving at breakneck speeds and it is up to the individual dentist to make sure they and their patients don't get left behind.
In April, 2016, the AAID published a field report prepared by McKinley Advisors studying the implant market in dental practices. Their findings were, dentists that provided complete implant treatments for their patients, in their own offices, typically did significantly more annual production than those dentists that did not perform complete implant treatments. In addition, the practice values of dentists that performed implants were much higher than those that did not. This single statistic illustrates the massive financial difference dental implants can make in a dentist's career. Obviously this is a win-win situation for both the doctor and the patient.
The takeaway is simple. Dentists that do implants do much better financially than those that don't. Dentists that already place implants appreciate this financial dynamic, but dentists that do not do complete implant procedures should take a second look at adding implants to their library of procedures. The change could possibly lead to dramatic improvements that completely change the look of a dental practice and a dentist's overall financial outcome.
Conclusion
Implants offer wonderful solutions to patients that are missing teeth. The general public is well aware that dental implants can offer a second chance at having real teeth again and they are searching diligently for answers to their problems. Unfortunately, they must first navigate the confusing maze of roadblocks and issues that dentistry has built up. Many times the only issue standing in their way is the need for a dentist to gently guide them in the right direction and help them negotiate this maze of confusion.
For most dentists in the U.S., the opportunity to add implants to their library of procedures is relatively simple and inexpensive to implement. Studies show that there are numerous patients that would benefit from life changing implant dentistry, if only they were presented with simple, streamlined, and affordable treatment options. By adding complete implant procedures to a practice, the typical restorative dentist could easily add tens of thousands, if not hundreds of thousands, of dollars of additional production at a much lower overhead percentage than that of regular everyday dentistry while helping their patients towards real teeth again.
The only real question is: Will dentists embrace this wave or will dentistry continue to adhere to old school standards and methodologies?
Only time will tell us what the answer is.