As we have noted in Understanding True Dental Implant Cost, the cost of a complete single tooth implant averages approximately $3,680 in the U.S. and typically ranges between $3,000 and $4,500.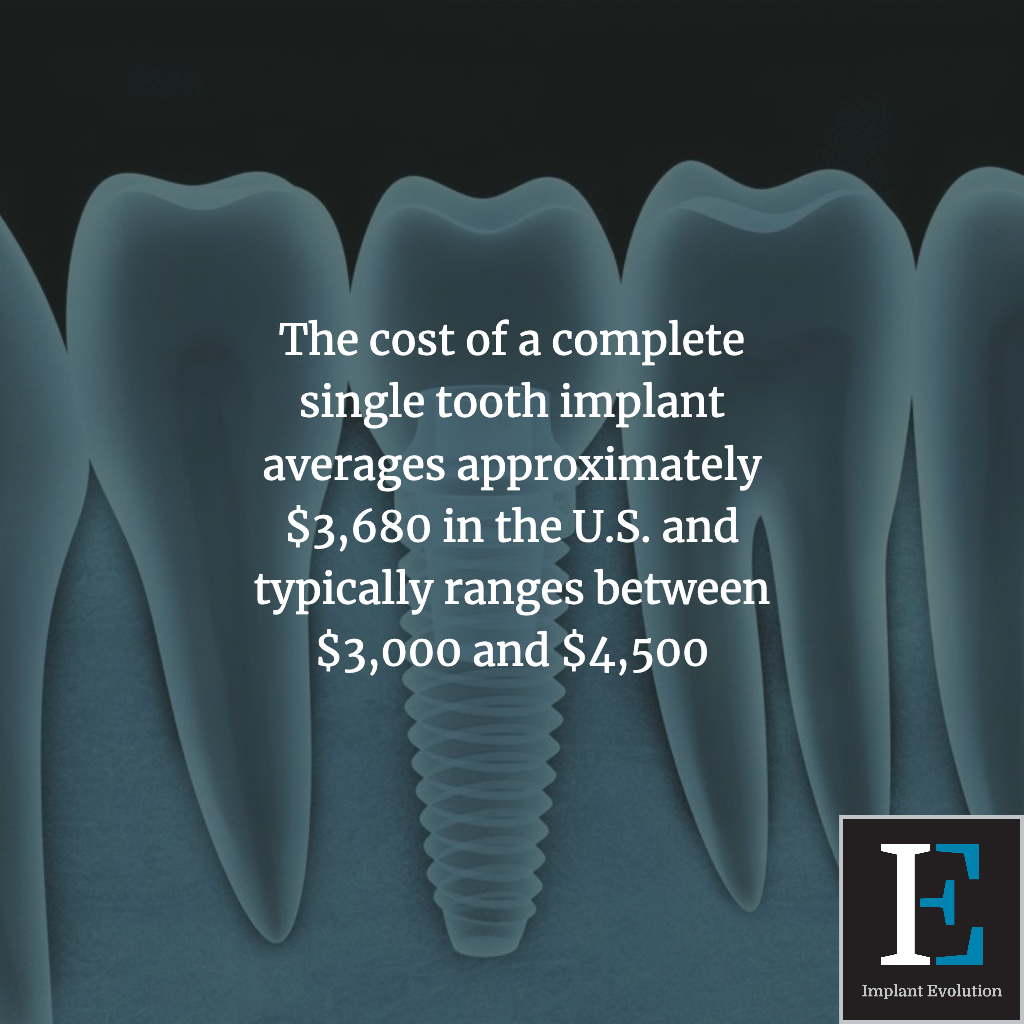 You may be able to find a dentist who charges less, but you want to make sure that your implant dentist is capable and the right person to do the work. In addition, inexpensive implant solutions come with inherent risks and can lead to complications that are challenging to resolve or repair.  
At Implant Evolution we are often asked whether it's safe to have dental implant procedures done in foreign countries, like Mexico or Costa Rica. While there are quality options in other countries, the general consensus is that getting implants done successfully outside the United States is extremely hit or miss.
Moreover, dental implants require postoperative follow-up and supervision—adding an extra level of risk and creating additional challenges if the trend is toward a failed outcome
How can I fix my teeth with no money?
Unfortunately, there are very few options for fixing your teeth for no cost. Volunteer-led organizations that offer free dental care may be an option, but these programs typically only do basic emergency type dental procedures, not complex restorative treatment.
Dental schools offer low-cost dental care and dental savings plans can be an alternative to purchasing dental insurance. Some of those resources may also be able to help with dental implants.