It's rare for a dental implant to just fall out. What is more likely is that a separate part, like an abutment or healing cap, can come loose. If this does happen, save the implant—or the piece of the implant—or whatever fell out—and bring it to show your dentist, whom you should visit right away.
Getting an immediate examination can help prevent aggravation of the problem. You'll also want to avoid chewing on the side of your mouth where the implant was, to avoid potentially doing further damage.
Many times this part can be replaced easily and the implant can continue to function well in the future.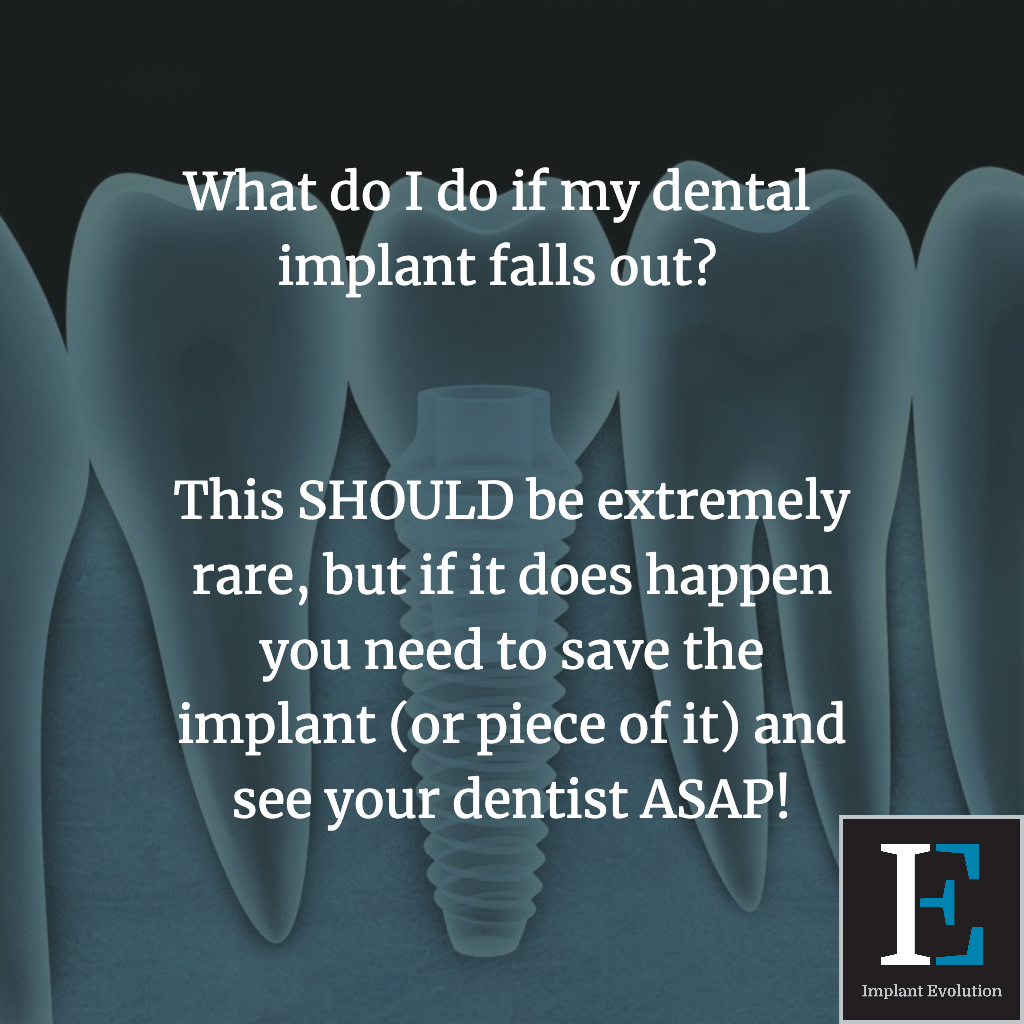 In the event that you might actually experience a loose implant, or an implant that feels loose, contact your dentist immediately.
What About Loose Dental Implants?
Pain, swelling, inflammation, and infection are signs that an implant is loose. Ultimately, bone loss, or peri-implatitis, is the ultimate cause of lost implants.
If an implant moves or may fit those descriptions of a loose implant, schedule an appointment with your implant dentist right away. It's very rare that an implant will fall out for no reason; almost always there is an underlying cause.
What Will The Dentist Do With A Loose (or out) Implant?
Sometimes a crown or a healing cap (cover screw) will come off, but it can usually be re-attached without a problem. If the abutment is damaged, the "post" itself can usually be replaced.
If it turns out your implant can't be re-inserted, your dentist will explain your options and take care of the situation. Prompt examination and treatment is imperative when implant complications arise. Don't wait!