It's very rare that a patient rejects a dental implant, but foreign body rejection can happen. Signs of rejection can include pain at the implant site, swelling, and fever.
There are rare allergic reactions to titanium, which can possibly lead to implant failures. Symptoms associated with a titanium allergy or titanium sensitivity are:
Erythema, which causes redness in the tissues around the implant
Swelling or pain at the implant site
Bone loss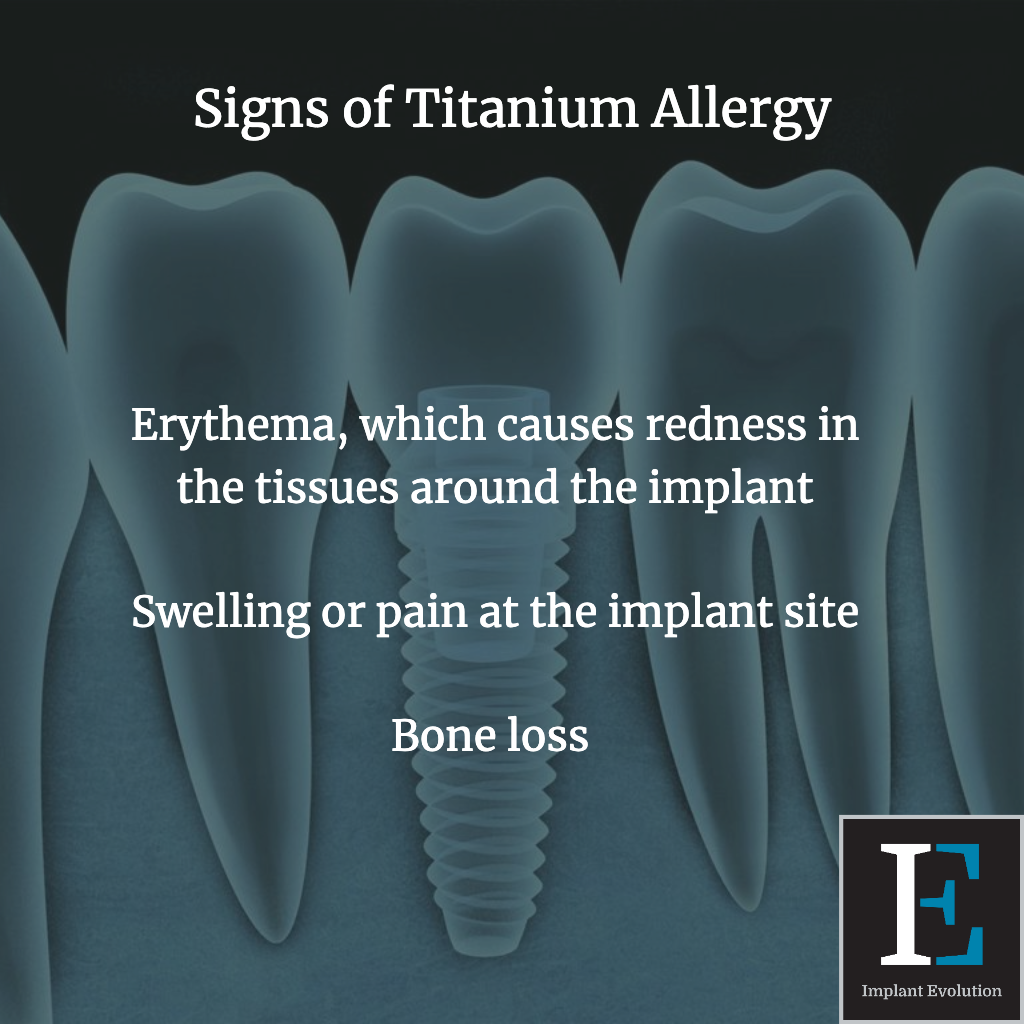 There are also many other factors that can contribute to dental implant failure, including smoking, gum disease, medical conditions that inhibit healing, and poor oral hygiene.