Yes, however you should know that it is somewhat rare that your body will reject your dental implants.
How Does Implant Material Impact Success Rate?
Dental implants are made of grade 3 titanium, the same metal that is used for orthopedic joint replacements.
Titanium is considered to be the far and away the best material for long term success because of its overall biocompatibility.
Some of the reasons for this are titanium is light, extremely strong, non-corrosive, and non-magnetic. Additionally, titanium is also considered to be mostly non-allergenic. In spite of this, allergic reactions can rarely occur and these patients can require alternative implant materials, such as zirconia.
Common Causes Of Implant Failure
Keep in mind, though, that the primary causes of implant failure are more mundane, and include poor oral hygiene, which is why it's vital to brush and floss multiple times a day. Yes. Really.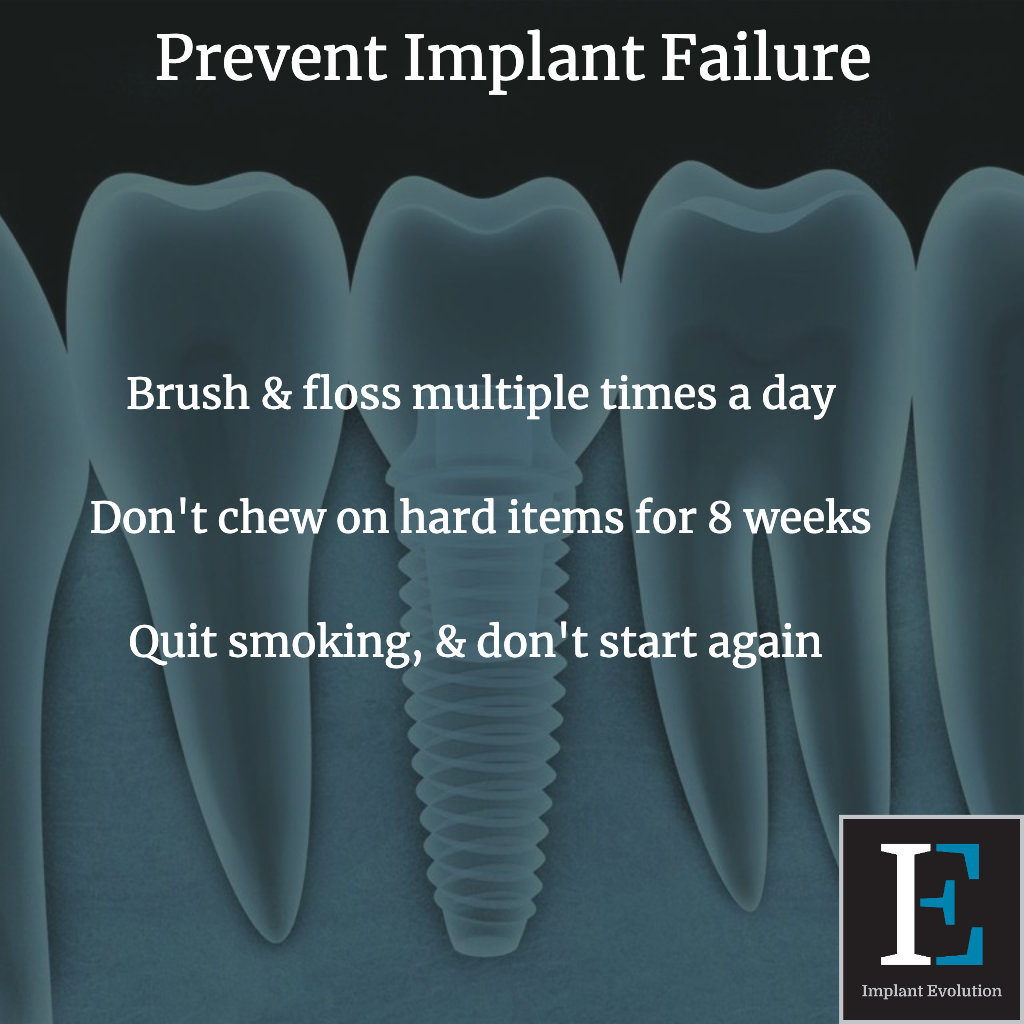 It's also imperative that you don't chew on hard items for at least eight weeks after your surgery as implants that are left undisturbed have the best chance of successful bone integration.
The good news is that when an implant does fail, replacement and treatment modification is typically very straightforward. As for behaviors that can lead to implant failure, smoking is far and away the biggest detriment to implant healing, as it may limit blood flow to the surgical site.  
How To Avoid Peri-implantitis
This is a medical condition that can occur in tissues around dental implants, one that is characterized by inflammation and progressive loss of supporting bone and it's a concern to keep in mind when developing your post implantation dental habits.
There is evidence that patients who exhibit poor plaque control habits and are less diligent about maintenance have an increased risk of developing peri-implantitis. Patients must understand that dental implants have to be cared for just like natural teeth.