The healing time for dental implants varies from person to person. In terms of recovering from the implant procedure, you can typically return to work the next day. With simple implant procedures, patients can sometimes return to work the same day.
For many implant procedures, post-procedure pain can typically be controlled using over-the-counter medications and usually diminishes gradually over the course of a few days.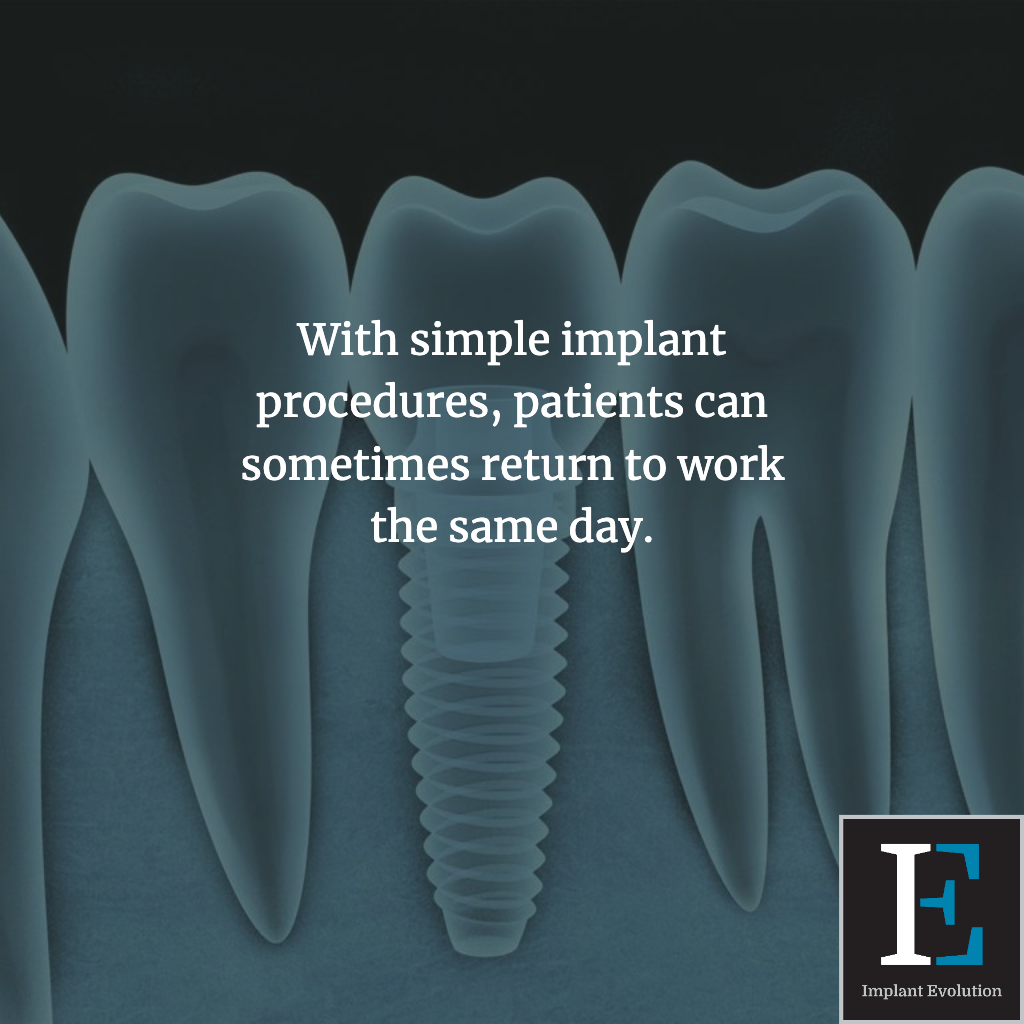 Typically it takes three to four months before an implant is ready to support an abutment and crown. At that point your implant dentist will place the abutment or "post" onto the implant, and then the crown is either cemented or screwed onto the implant. Two short appointments are all that is needed for the final restoration.
Recovery time can also be affected by the number of implants you receive, how carefully you follow post-operative instructions, and whether you have any medical conditions that may slow your healing time. Certain habits or behaviors, like smoking, can also adversely affect healing time and jeopardize the success of your implant procedure.
How do they do dental implants in one day?
Typically dental implants are performed in a multi-step process, but in some cases, a tooth can be extracted and an implant inserted, all within an hour or two. You may be a good candidate for a same-day implant if you have healthy oral tissue, have adequate bone density in the implant area and don't exhibit any medical conditions or behaviors, like smoking, that might slow the healing process.
Same-day or immediate implant placements have a slightly higher failure rate than the conventional implant process, but immediate implant surgeries are becoming more common and success rates have been steadily increasing, especially when coupled with bone grafting procedures.