The short answer is yes. Using the All-On-Four (AO4) treatment concept, natural teeth are surgically removed and replaced with four implants per arch and a hybrid-type bridge. (Or eight implants for replacement of all teeth.)
AO4 is a comprehensive dental implant program that is cost-efficient and considered to be the pinnacle of dental implant treatments, but it is also an involved, aggressive course of treatment.
It is also not without risks and potential complications. The decision to pursue a major implant procedure like All-On-Four should never be made quickly or taken lightly. You should have in-depth discussions with your implant dentist to make sure all potential issues are addressed before treatment commences. Second opinions from other implant dentists can also be very beneficial.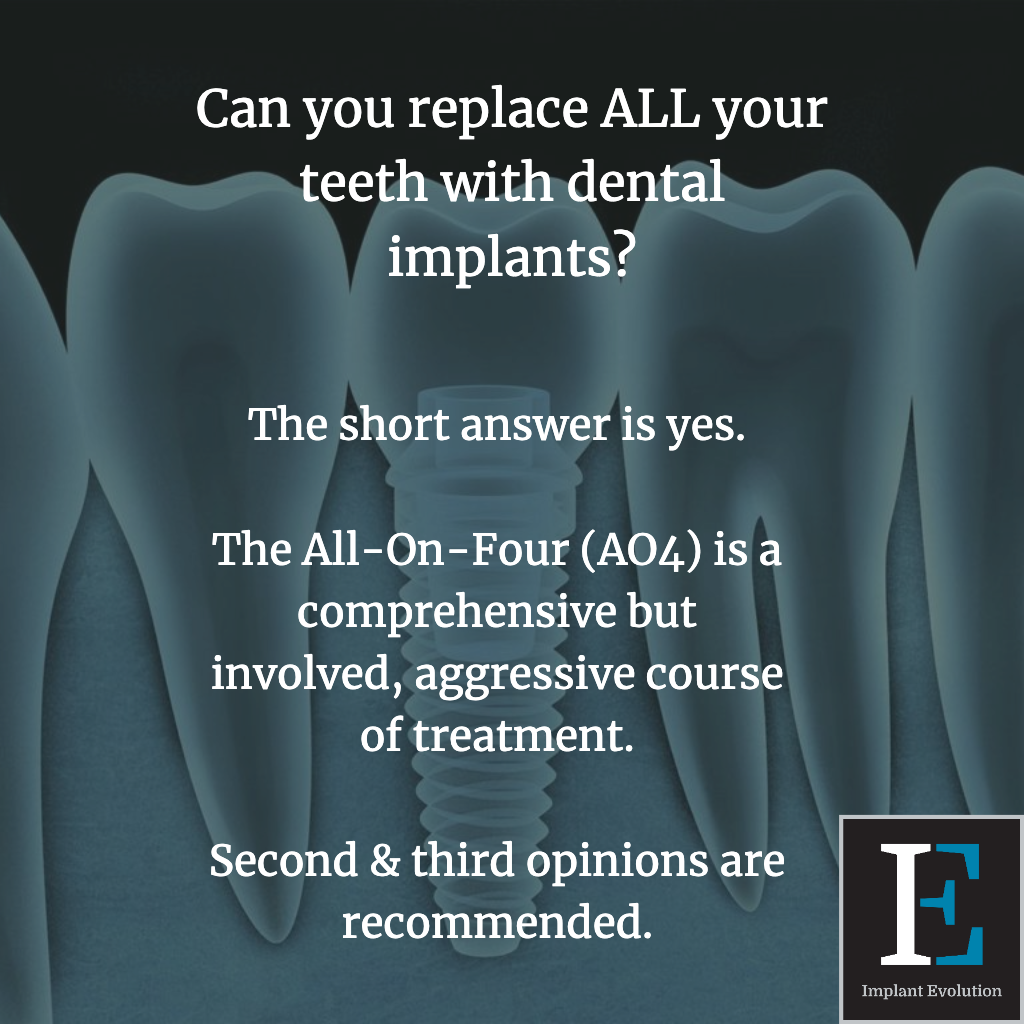 In fact, at Implant Evolution we believe a second and even a third opinion may be warranted when considering AO4. All-On-Four procedures require extensive planning and it's imperative that there is a "plan B" in place before treatment gets underway.
In general, you may be a good candidate for AO4 if you are facing the loss of all of your teeth, are frustrated by loose dentures, or are in need of complete oral reconstruction. At the same time you need to exhibit good oral health and be healthy enough for surgery. Learn more about the ALL-ON-FOUR implant options HERE (Links to the AO4 Procedure page)
How much does it cost to get a full mouth of dental implants?
As we have noted in Understanding True Dental Implant Cost, the cost of a complete single tooth implant averages $3,680 in the U.S. The cost of implants is heavily influenced by the number of teeth that need to be replaced, the number of implants required, and whether preoperative bone grafting is necessary. In some cases, cost can be estimated by multiplying the average cost of a single implant by the number of implants are crowns required.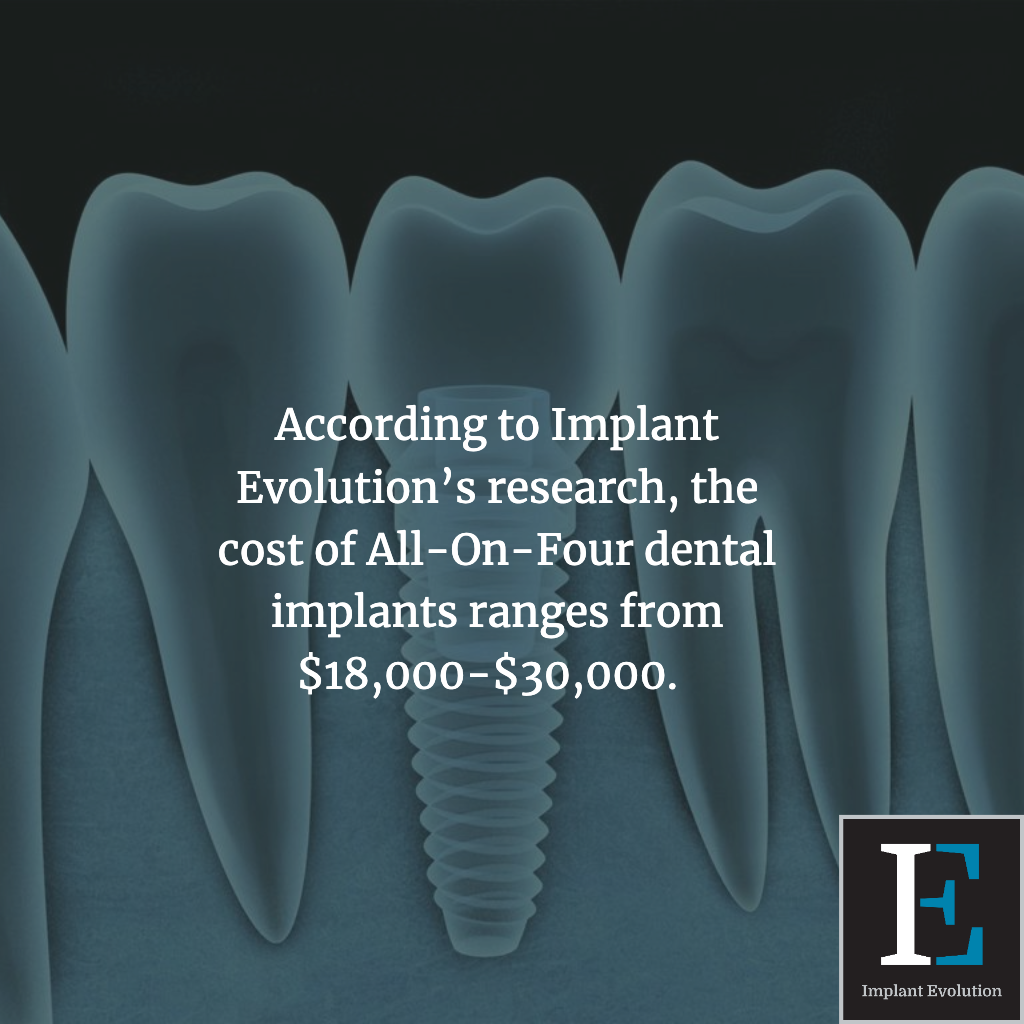 Many times, comprehensive dental implant procedures—like All-On-Four—are more cost-efficient than traditional full-mouth reconstruction procedures, as they require fewer dental implants. According to Implant Evolution's research, the cost of All-On-Four dental implants ranges from $18,000-$30,000.