When it comes to dental implants, the amount of time involved in each case is unique. Traditionally the procedure has been performed in two phases, and based on healing times for the original tooth extraction, it can take somewhere around 5 months all together. However, implants can sometimes be placed the same day the tooth is extracted which obviously is going to decrease the overall healing period involved.
Immediate implant placements can have a slightly higher failure rate than the conventional implant process, but immediate implant surgeries are becoming more popular and success rates are very high, especially when coupled with bone grafting procedures.
Two Phase Implants: Step By Step Process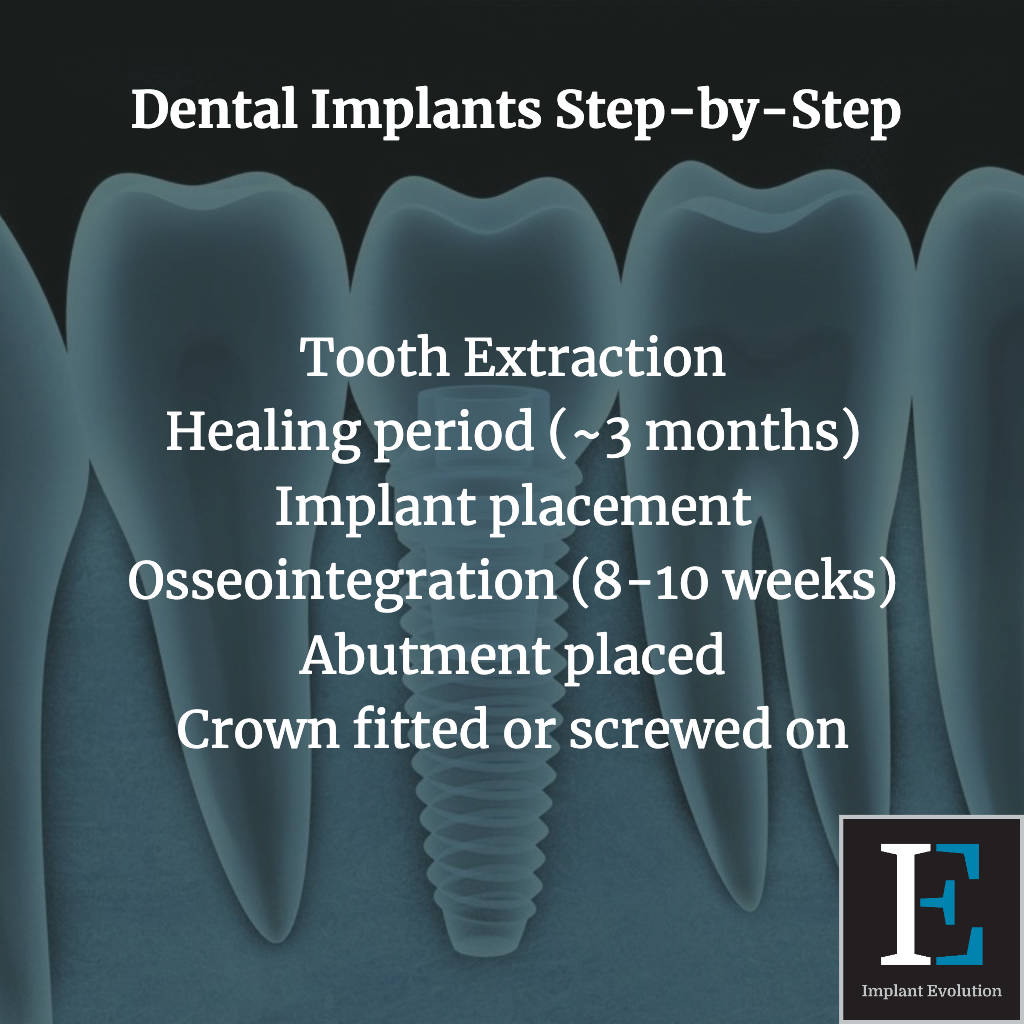 In terms of the conventional process that is NOT completed in the same day/same session, the first step is tooth extraction. After the tooth is removed, the resulting space is allowed to heal for a minimum of three months, which allows the bone to fill in or solidify to the point that an implant can be placed.
A dental implant is then placed into the healed space so that the bone can grow around the implant threads and "lock" the implant into the bone.
This process, called osseointegration, is the key to the long-term success of the implant and typically takes 8-10 weeks before the implant can be "loaded" or restored.
The Second Phase Of Implants
In the second phase of the process your implant dentist will place an abutment or "post" onto the implant and tighten it to a very precise torque value, ensuring that the abutment and crown do not come loose.
A porcelain (or zirconia) crown is then fabricated and either cemented or screwed onto the implant for a final result that is nearly identical to a natural tooth in function, aesthetics, and long-term maintenance.
During the healing process, you will want to be sure to follow all of the recommendations for implant care, and avoid hard chewing or hard foods.