There is no question that dental implantation is a surgical process, handled by highly specialized and experienced implant practitioners, and that means that there is a recovery period and healing process involved beyond just a simple dental procedure like a tooth filling.
That's why many people are looking to limit the amount of healing and recovery to as small a time as possible by combining what could sometimes be multiple sessions spaced out over days/weeks.
Is it possible to get "same day" Dental Implants?
Yes, in certain cases, dental implants can be done in a day, but there are many specific criteria that must align perfectly.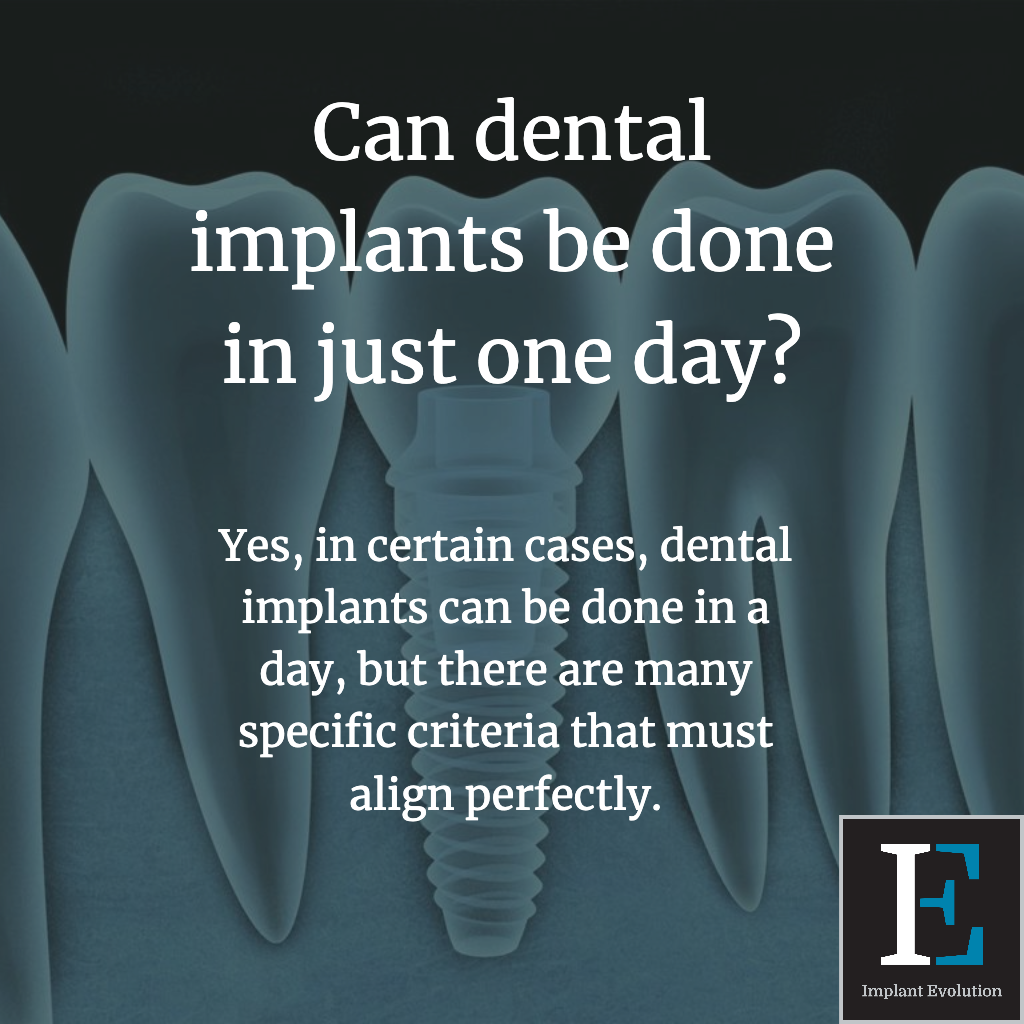 Many times there is not enough bone present post-extraction or the implant doesn't fit precisely into the tooth socket and this precludes immediate implant placements.
You need to have healthy oral tissue and enough bone volume post-extraction to ensure a stable implant. You need to be healthy enough for implant surgery and subsequent healing.
Any medical conditions that might negatively affect healing must be taken into account before the procedure is done and you need to have sufficient bone density in the implant area itself. Oftentimes other treatments are required before you can get implants.
The clinical situation must be appropriate to attempt immediate implants. Even if your implant dentist says you are a good candidate to get implants in a day, there are pros and cons to consider.
What Are The Benefits Of Same Day Implants?
Same day implants are potentially more affordable, with less overall recovery time and disruption to your schedule. Convenience is the big advantage.
If you get same day implants, make sure you follow all post-op instructions closely because the success of the procedure may depend on how diligent and patient you are during recovery.
What are the risks asssociated with "immediate" implants?
There is a higher risk of implant movement, which can lead to complications or even failures. Basically, with same day implants you can get instantaneous results, but your implants still need to fuse with your bone. The process of osseointegrations still takes time and the added risk factors must be considered.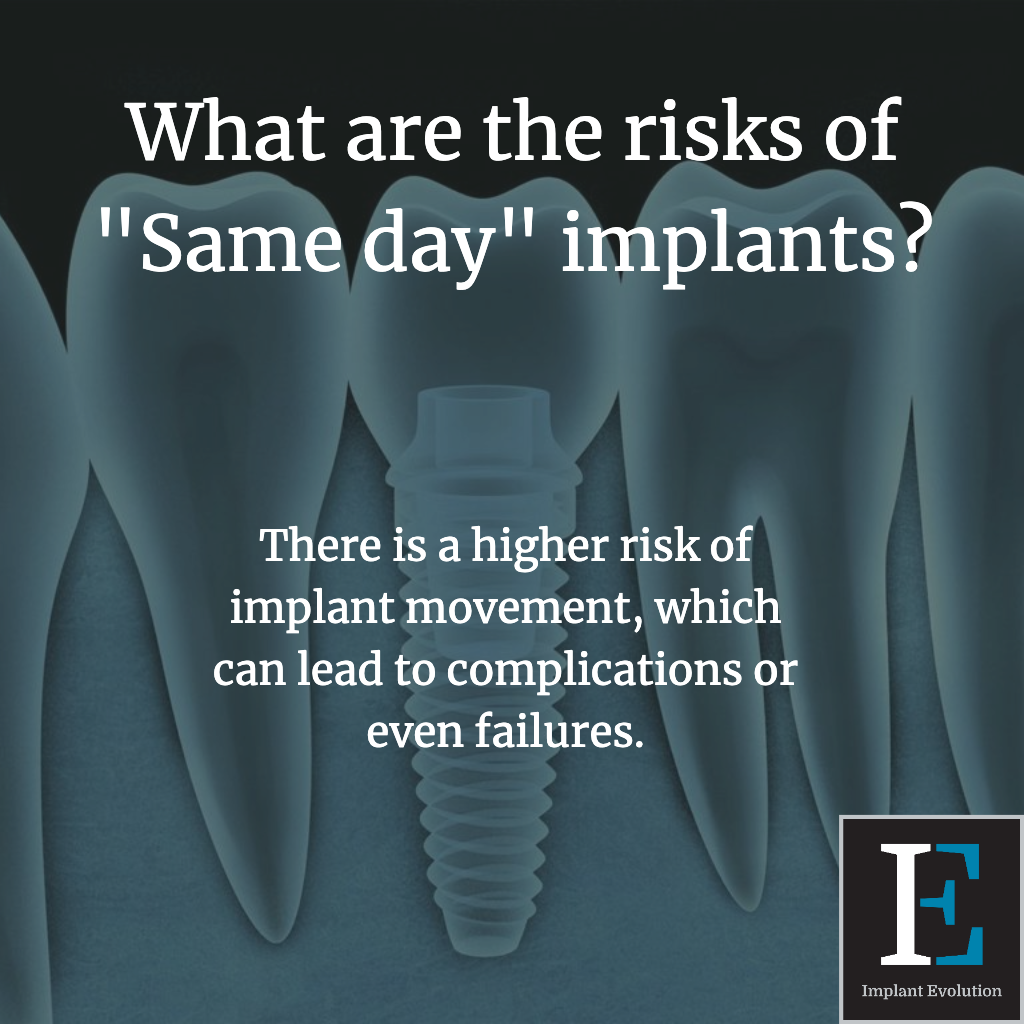 Traditionally, immediate implant placements have had a slightly higher failure rate as compared to the conventional implant process. In spite of this, immediate implant surgeries are becoming increasingly popular and success rates have been improving, especially when coupled with bone grafting procedures.
How Do You Improve Your Chances Of A Successful Implant Surgery?
In particular, you'll want to avoid biting down on your implants. Avoiding hard chewing for 6-8 weeks is highly recommended. Additionally, you'll also want to limit yourself to softer foods. As always, smoking is strongly discouraged, as it is a huge detriment to the healing process.
Keep in mind, to be a good candidate for implants you must have a healthy mouth, gums, and sufficient bone volume to support the implant. Your implant dentist can evaluate your teeth, jaw, mouth and overall health to determine whether you're a good candidate for same-day dental implants.