The first step in the dental implant process is getting an oral exam with an implant dentist. An implant dentist can help you assess whether you are a good candidate for implants or if you would need preoperative bone grafting.
At the initial consultation your dentist will take x-rays and discuss your options, including whether or not you'd like to be sedated for the procedure.
Assuming you are a good candidate and you choose to move forward, you will be scheduled for surgery.
Preparing For Your Implant Surgery Day
Before your implant surgery, your dentist may prescribe specific medications, possibly an antibiotic, or even vitamin supplements. It may also be necessary to stop taking certain medications preoperatively. Your dentist will give you a list preoperative requirements that will include a list of do's and don'ts, which will likely include some or all of the following:
Do brush your teeth prior to your appointment
Do wear loose-fitting, comfortable clothing
Don't drink alcohol for at least 24 hours prior to your procedure
Don't eat or drink anything for at least eight hours prior to surgery if you are scheduled to have any type of anxiolysis or sedation. The medical term for this is N.P.O.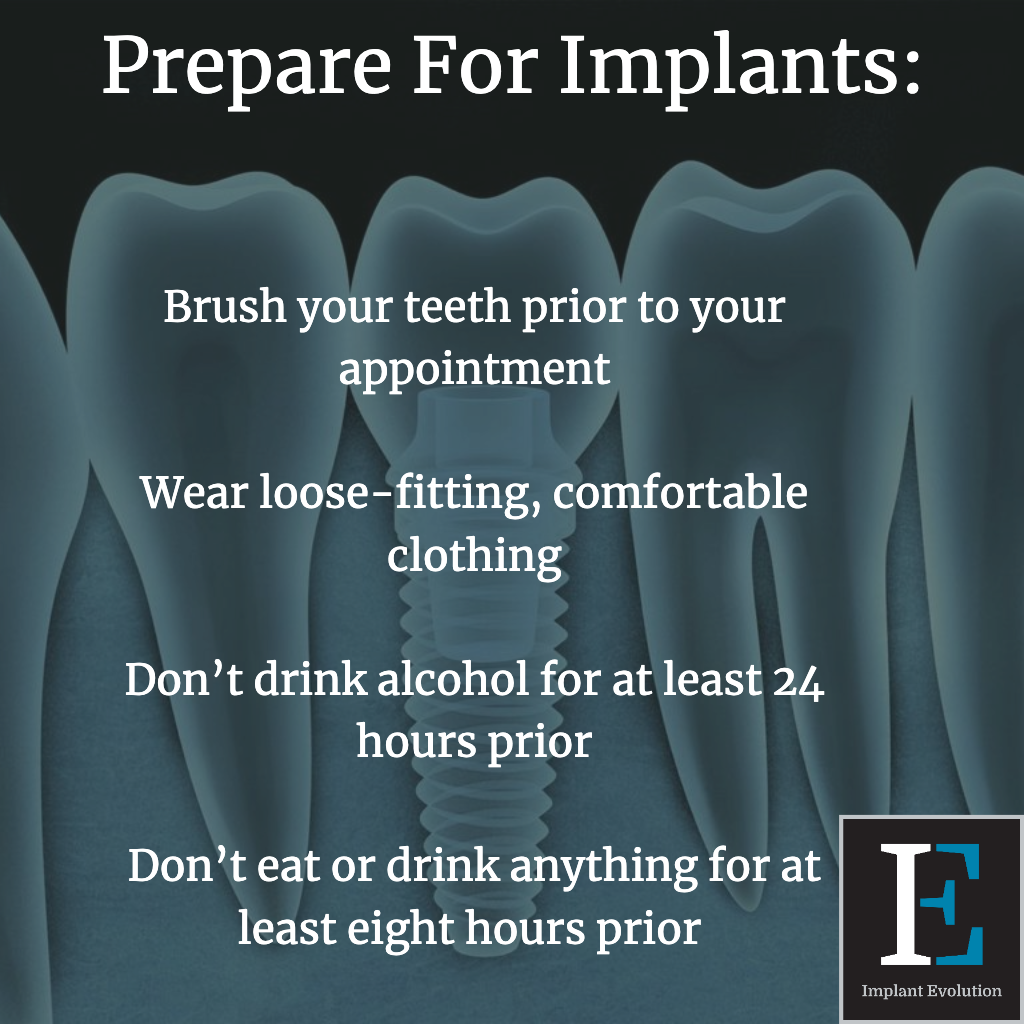 You will also be instructed to bring a family member or friend who can wait in the waiting room during your procedure and drive you home afterwards.
Ensuring A Successful Implantation
It's vital that you follow all instructions precisely because each directive is designed to increase the chances of successful implant surgery.
Last but not least, if you're a smoker, you'll need to stop smoking. Smoking leads to more implant failures than any other activity, in part because nicotine reduces blood flow, which inhibits the healing process.